Sovereign debt restructuring and the right to development: Challenges from an incomplete framework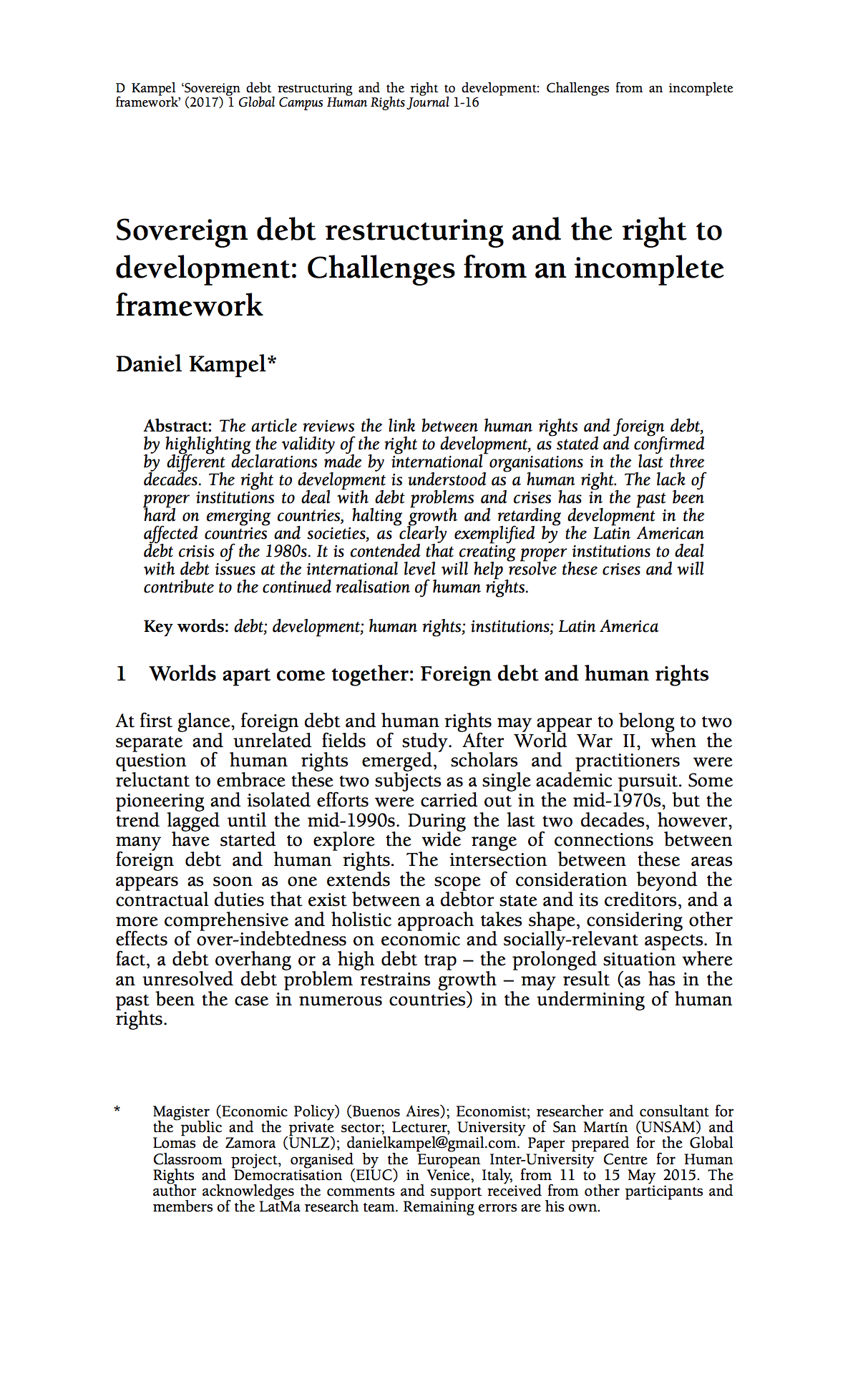 Files
Abstract
The article reviews the link between human rights and foreign debt, by highlighting the validity of the right to development, as stated and confirmed by different declarations made by international organisations in the last three decades. The right to development is understood as a human right. The lack of proper institutions to deal with debt problems and crises has in the past been hard on emerging countries, halting growth and retarding development in the affected countries and societies, as clearly exemplified by the Latin American debt crisis of the 1980s. It is contended that creating proper institutions to deal with debt issues at the international level will help resolve these crises and will contribute to the continued realisation of human rights.
Keywords
debts

,
development

,
human rights

,
institutions

,
Latin America
Citation
D Kampel 'Sovereign debt restructuring and the right to development: Challenges from an incomplete framework' (2017) 1 Global Campus Human Rights Journal 1-16 http://dx.doi.org/10.25330/1478
Collections
Version History
You are currently viewing version 2 of the item.
| Version | Editor | Date | Summary |
| --- | --- | --- | --- |
| | | 2023-01-27 15:04:31 | doi_update |
* Selected version