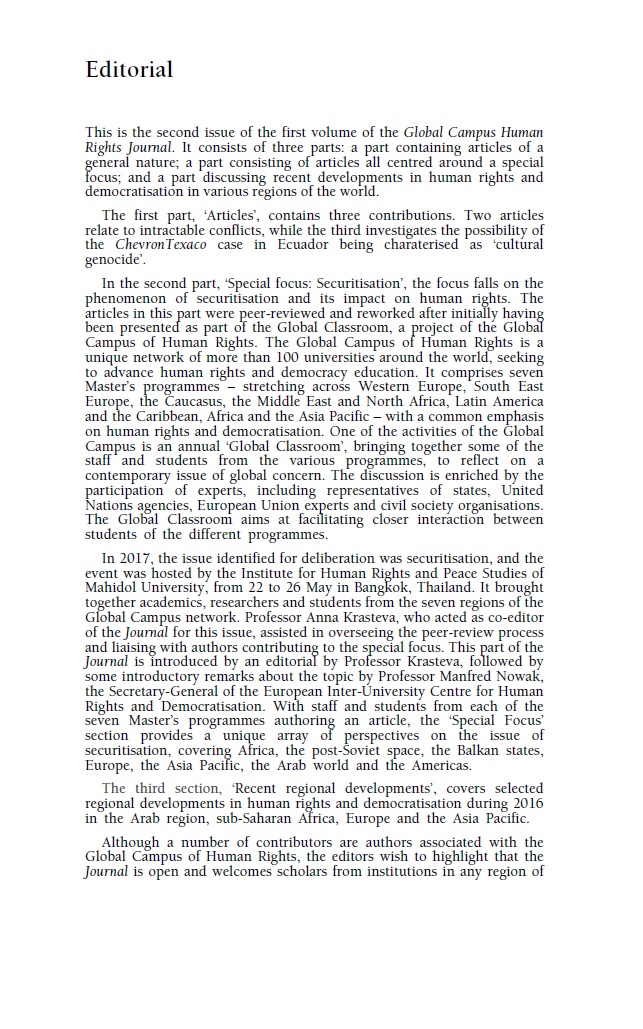 Abstract
This is the second issue of the first volume of the Global Campus Human Rights Journal. It consists of three parts: a part containing articles of a general nature; a part consisting of articles all centred around a special focus; and a part discussing recent developments in human rights and democratisation in various regions of the world.
Citation
Editorial (2017) 1 Global Campus Human Rights Journal vii-viii http://dx.doi.org/10.25330/1456
Collections
Version History
You are currently viewing version 2 of the item.
| Version | Editor | Date | Summary |
| --- | --- | --- | --- |
| | | 2023-01-26 14:34:10 | doi_update |
* Selected version