The scope of application of the right to life : does Article 2 of the European Convention on Human Rights include a right to die?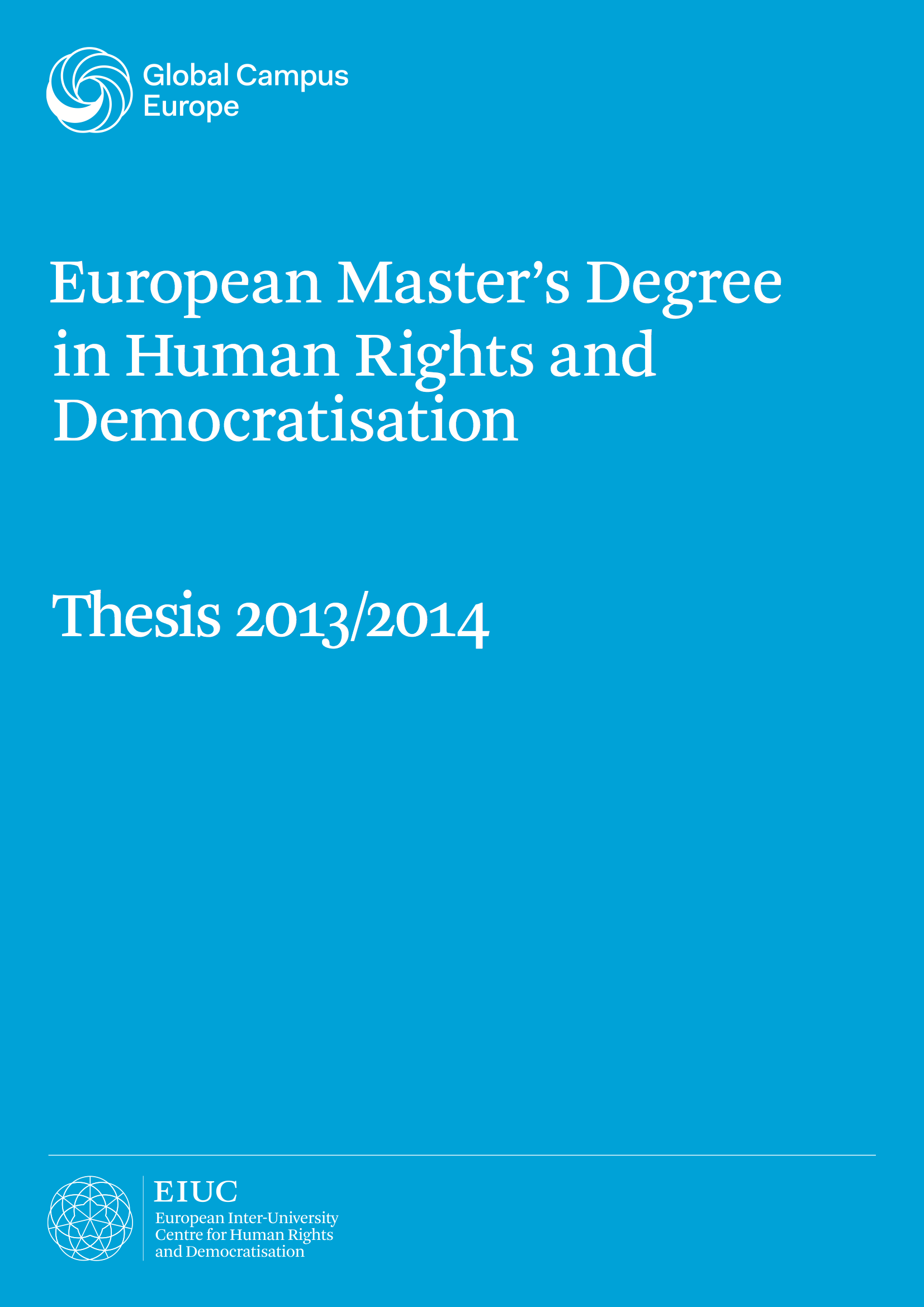 Abstract
How do European societies influence international Human Rights Law and how does the European Court of Human Rights respond to the demands of an evaluating and pluralistic society? Those are the questions that will be analysed in this thesis, with regard to a specific topic which is ever more emerging within Europe: euthanasia and assisted suicide. In relation to this, special consideration will be given to the margin of appreciation system, leading to a variety of accepted national interpretations of Article 2 with regard to the alleged implied "right to die" within the meaning of the right to life. Considering the case law on euthanasia and assisted suicide of the ECtHR, deductions and possible changes within the law will be evaluated. Since the topic of euthanasia does not only include a legal, but also a philosophical and moral aspect, concepts like dignity and morality will also be treated in this thesis in order to position euthanasia within those concepts and with regard to the meaning of the European Convention of Human Rights as a living document. To concretize the different theoretical claims, the thesis will focus on a specific country (Luxembourg), which has decriminalized euthanasia and assisted suicide. Altogether, the thesis deals with the questions on how to organize legislation at European level if there are considerable discrepancies concerning a specific subject at both national and international level, how to handle social evolution and emancipation and how to define a democracy in Europe in terms of individual rights.
Description
Second semester University: Université de Strasbourg.
Keywords
euthanasia

,
right to life

,
European Convention on Human Rights - Article 2
Collections